Are you ready to have a blast at your next pizza party? The perfect pizza party can bring people together with mouthwatering flavors, good company, and a warm atmosphere. Whether you're attending one or hosting one yourself, it's essential to bring the right ingredients and supplies to ensure an unforgettable experience.
In this comprehensive guide, we'll explore the essential items to bring to a pizza party, ranging from must-have ingredients to fun games and activities. Let's get started!
1. Delicious Pizza Bases
An excellent pizza party starts with a solid foundation. When it comes to the pizza base, there are several options to consider:
Pre-made pizza crusts
Save time by using pre-made pizza crusts from your local grocery store. These are convenient and come in various types, such as thin-crust, deep-dish, or gluten-free.
Homemade dough
If you're feeling adventurous, prepare your dough from scratch. This allows you to customize the crust's thickness, texture, and flavor. Plus, homemade dough impresses guests and adds a personal touch to your pizza creations.
Pita bread or flatbread
For a quick and easy alternative, use pita bread or flatbread as your pizza base. This works well for individual pizzas, allowing guests to personalize their toppings.
2. A Variety of Tasty Toppings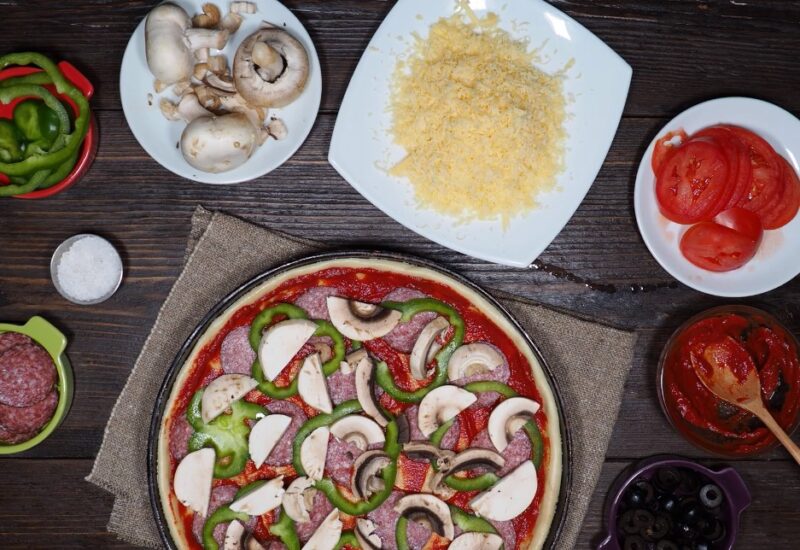 Toppings can make or break a pizza, so be sure to offer a diverse selection. When shopping for toppings, consider the following categories:
Sauce options
Tomato sauce is a classic choice, but don't be afraid to branch out. Offer alternatives like pesto, alfredo, or barbecue sauce to accommodate various tastes.
Cheeses
Mozzarella is a must-have, but also include options like provolone, gouda, or feta for added variety.
Meats
Crowd-pleasers like pepperoni, sausage, and bacon are great choices. However, don't forget about the more adventurous options like prosciutto or even grilled chicken.
Vegetables
Offer a colorful assortment of veggies, including bell peppers, onions, mushrooms, olives, and cherry tomatoes. Additionally, consider including unique options like artichoke hearts or sun-dried tomatoes.
Fresh herbs and seasonings
Enhance your pizzas with fresh basil, oregano, or crushed red pepper. These finishing touches can elevate the flavor of your creations.
3. Essential Pizza Equipment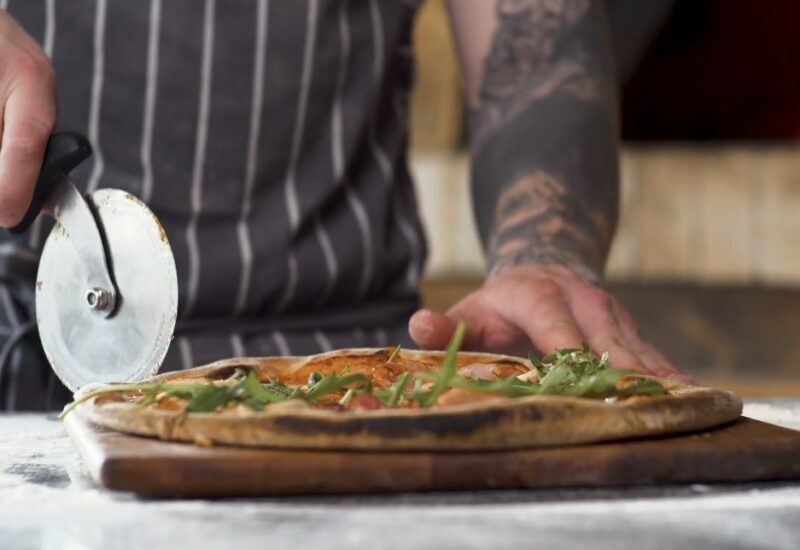 Proper equipment is key to cooking pizza to perfection. Here are some items to consider bringing:
Pizza stone or baking sheet: A pizza stone evenly distributes heat for a crispy crust, while a baking sheet is a versatile alternative.

Pizza peel: A pizza peel helps to transfer pizzas onto and off the cooking surface with ease.

Pizza cutter: A sharp pizza cutter ensures clean, even slices.

Oven mitts: Protect your hands from hot surfaces with a reliable pair of oven mitts.
4. Refreshing Beverages
Quench your guests' thirst with a variety of drink options. In addition to water, consider offering:
Soft drinks: Sodas are a popular choice, but also provide alternatives like lemonade, iced tea, or fruit punch.

Alcoholic beverages: If appropriate, offer beer, wine, or cocktails to complement the pizza. Just remember to drink responsibly and ensure there are designated drivers.

Specialty drinks: For a unique touch, create a signature drink or mocktail for your pizza party.
5. Sensational Sides and Salads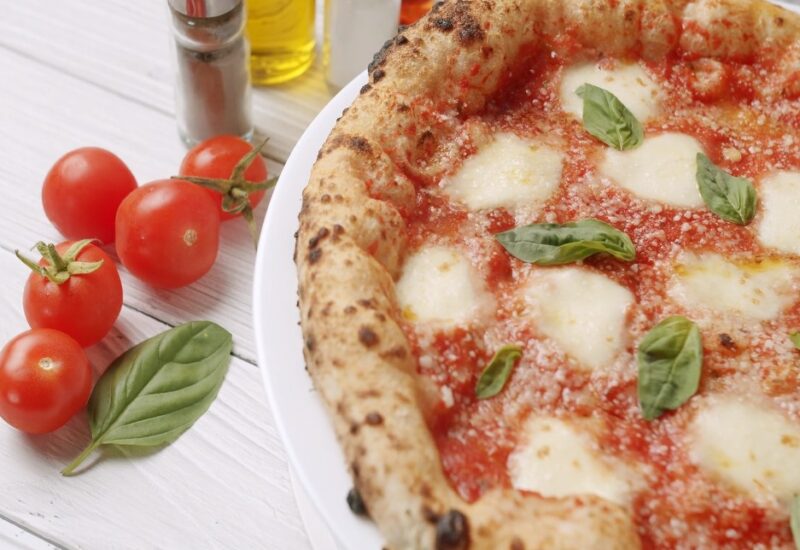 Balance out the pizza with some nutritious and delicious side dishes:
Garlic bread: A classic choice that pairs perfectly with pizza, garlic bread adds a satisfying crunch to your spread.

Salad: Offer a garden salad or Caesar salad with a variety of dressings to cater to different tastes. For an added touch of creativity, consider a caprese salad or an antipasto platter.

Finger foods: Include some easy-to-eat options like mozzarella sticks, breadsticks, or stuffed mushrooms to keep guests satisfied while they wait for the pizza.
6. Delectable Desserts
After feasting on pizza, satisfy your guests' sweet tooth with some scrumptious desserts:
Dessert pizzas: Create sweet pizzas with a sugar cookie or brownie base, topped with chocolate sauce, marshmallows, or fruit.

Gelato or ice cream: Offer a selection of classic flavors like chocolate, vanilla, and strawberry, or opt for something more unique like pistachio or salted caramel.

Italian classics: Delight your guests with traditional Italian desserts like tiramisu or cannoli.
7. Tableware and Utensils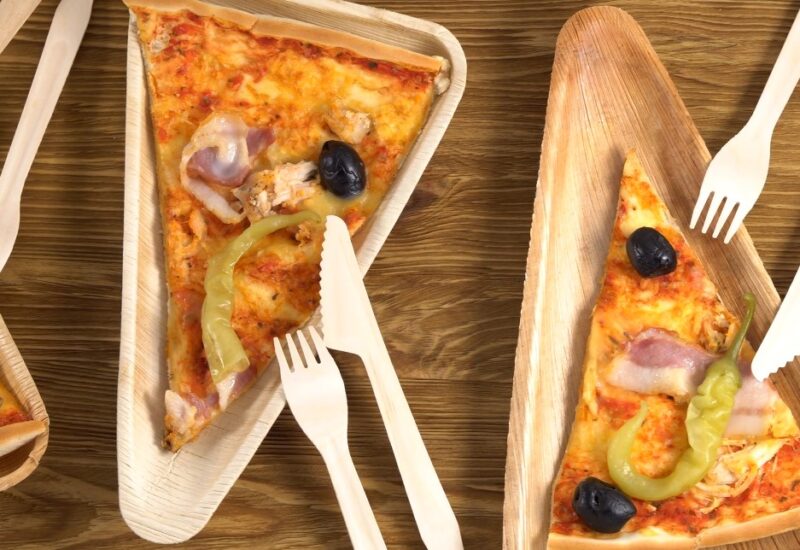 Ensure you have the necessary supplies for serving and enjoying the food:
Plates: Choose between disposable plates for easy clean-up or reusable plates for a more eco-friendly option.

Napkins: Stock up on napkins, as pizza parties can get a bit messy!

Cutlery: Provide forks and knives for guests to enjoy their salads and desserts comfortably.

Cups: Provide cups for both hot and cold beverages, and consider offering reusable options or eco-friendly disposables.
8. Pizza Party Decorations
Set the mood for your pizza party with some fun decorations:
Themed tablecloth: Opt for a pizza-themed tablecloth or choose a classic checkered pattern reminiscent of an Italian pizzeria.

Centerpieces: Create pizza-inspired centerpieces with items like mini pizza boxes, artificial or real herbs, and candles.

Balloons and banners: Choose pizza-themed balloons or create a DIY banner to celebrate the occasion.
9. Engaging Activities and Games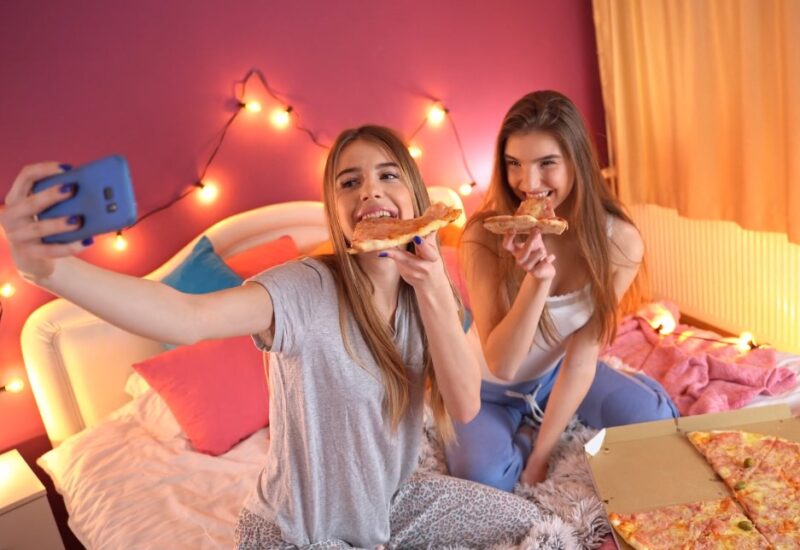 Keep the party alive with interactive games and activities:
Pizza-making contest: Encourage friendly competition by hosting a pizza-making contest where guests create their unique pizza masterpieces.

Trivia or board games: Gather guests around the table for some pizza-themed trivia or classic board games.

Movie night: Set up a projector or TV and host a pizza-themed movie night with films like "Mystic Pizza" or "Teenage Mutant Ninja Turtles."

DIY photo booth: Set up a photo booth with pizza-themed props and backdrops for guests to capture memorable moments.
10. Party Favors
Send guests home with a token of appreciation for attending your pizza party:
Mini pizza cutters: Provide practical and fun pizza cutter keychains as a memento of the event.

Recipe cards: Share your favorite dough or sauce recipes with guests to recreate the magic at home.

Leftover boxes: Provide small boxes for guests to take home any leftovers, making for a delicious late-night snack or lunch the next day.

When considering pizza sizes, it's important to factor in how many people each size can comfortably feed, whether it's a small, medium, large, or extra-large option.
Final Words
A successful pizza party involves more than just scrumptious meal. From diverse toppings and refreshing beverages to engaging activities and thoughtful party favors, this comprehensive checklist ensures you'll have everything you need to create an unforgettable pizza party experience. So gather your friends and family, roll up your sleeves, and get ready to create some delicious memories together!